About Our Chef
Nancy was born and raised in a Peranakan household of a small town called Batu Berendam, Melaka. As being raised in a humble family and close relatives, she was taught to cook at a young age. Without any properly written recipes, her cooking skills were established by watching and helping her mother in the kitchen.

Today, her recipe has been passed down and it is now at her 3rd Generation. In the restaurant she is precise about the quality of each dish being served and practices a strict cooking skill. Preparing the authentic Peranakan dishes of fresh local herbs, spices and ingredients bringing at best of her new and repeating customers.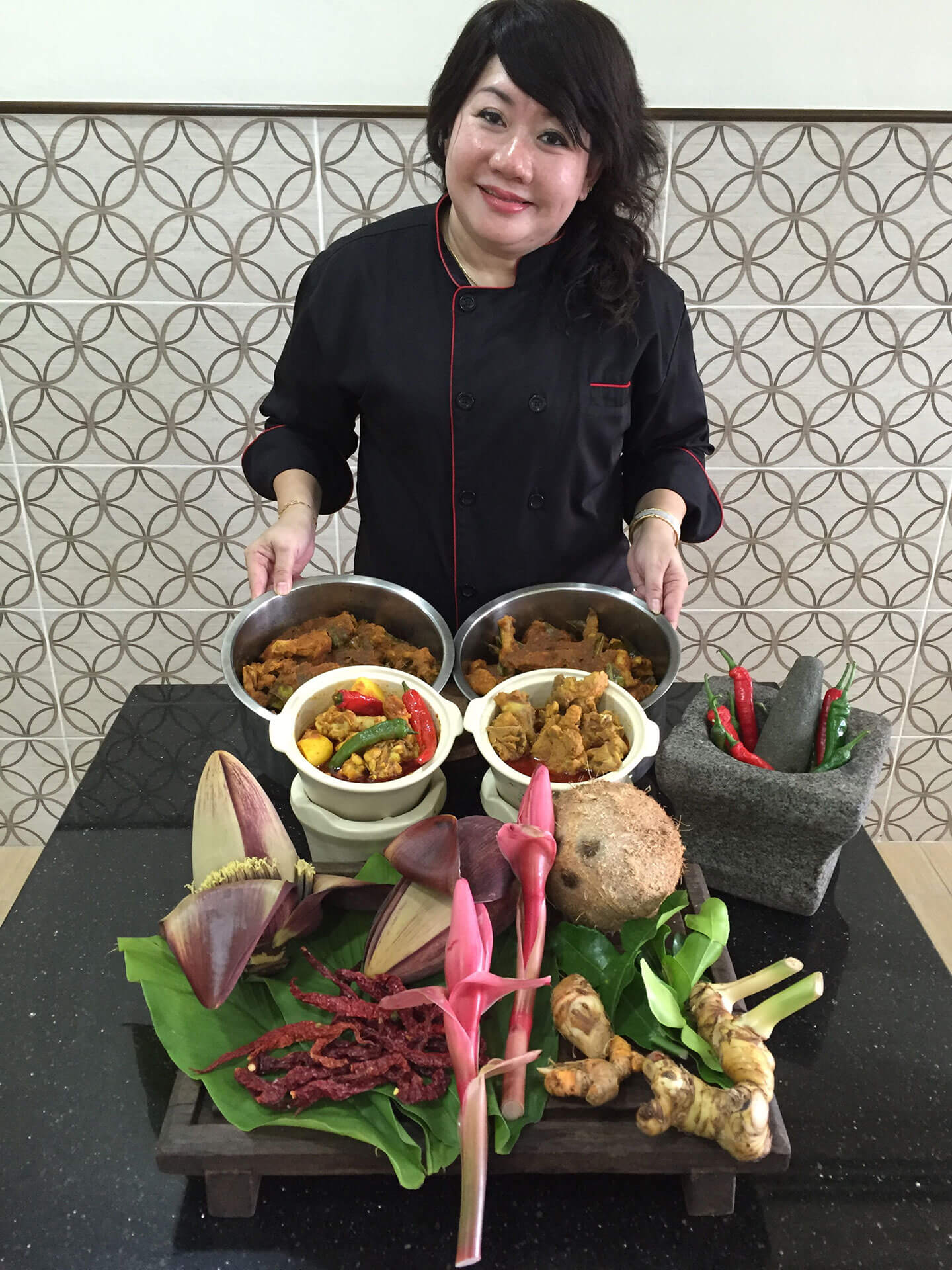 Our Best Seller
Peranakan dishes can be varied with every guarded family recipe. However, the fundamental of each dish remains the same. Over the past years, our repeating customer loves some of our dishes which we maintain serving its best quality. Clueless of what to order? Go for recommended.
Word From Our Chef
Nancy's food has no preservatives,
What a healthy way to live,
Cooked by me on the spot,
Right in my kitchen pot.

Special Nyonya dipping sauce,
To the taste buds of yours.
Longing for my food to be cooked?
Try Nancy's Food and you'll get hooked.
— Nancy (Owner and Founder)